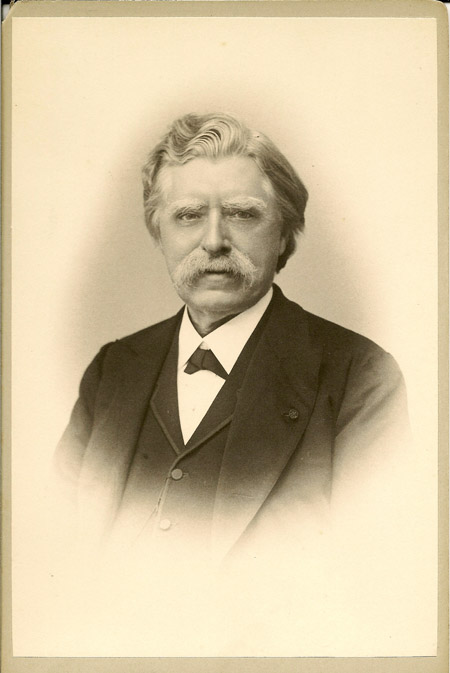 Visualize the Victorian scientists tinkering with their most crude wireless wave transmitters and receivers – could they have ever dreamed of what it would lead to? Could they have imagined being able to "see" never mind talk to another person anywhere in the world at any time? Or an "ether" that was virtually empty in their time that now finds itself brimming over with EM wave activity.
Unfortunately, with the passage of time, only the most popular scientists are remembered. However, if we peel away this top layer, we can discover a host of others that not only made important discoveries but also led fascinating lives. One of these scientists was Professor David Edward Hughes FRS.
This site provides an overview of David Edward Hughes who was one of the most decorated scientists of the period.
Hughes started his invention career in his early 20's with the invention of the printing type telegraph instrument. Invented and used in America, it was also instrumental in the successful growth of the communications network of Europe. His work on suppression of electrical interference and discovery of the carbon microphone led to improved telephone communications and experiments with his induction balance led to the metal detector. His wireless experiments for which he had invented a unique detector enabling him to receive a transmission over a distance of 500 yards with his mobile receiver in 1879-1880 are a tribute to his ingenuity.
A synopsis of his life and discoveries can be found on the David Edward Hughes page.
And for those who would like to delve deeper into his life, inventions and discoveries, his biography is now available called "Before We Went Wireless".
"Croeso I ymwelwyr Cymreig – mae David Edward Hughes o ddiddordeb arbennig oherwydd ei wreiddiau yn ardaloedd Bala a Corwen, a cydnabyddir ef fel un o arwyr gwyddonol Cymru."